"For every child who has been weighed down by sadness or anxiety, this story teaches kids how to acknowledge unwanted thoughts, show them compassion, then actively replace them with positive thoughts instead. Catching Thoughts is a quiet, thoughtful story that teaches readers how to practice mindfulness, focusing on thoughts that bring beauty, joy, and calm into their lives."

Catching Thoughts by Bonnie Clark and illustrated by Summer Macon is a timely book that helps little hearts with the mental health challenges that are part of the human experience. Troubles do not discriminate. Catching Thoughts highlights the necessary inner and outer strength to face unknown thoughts helping young readers develop and learn to process complex emotions.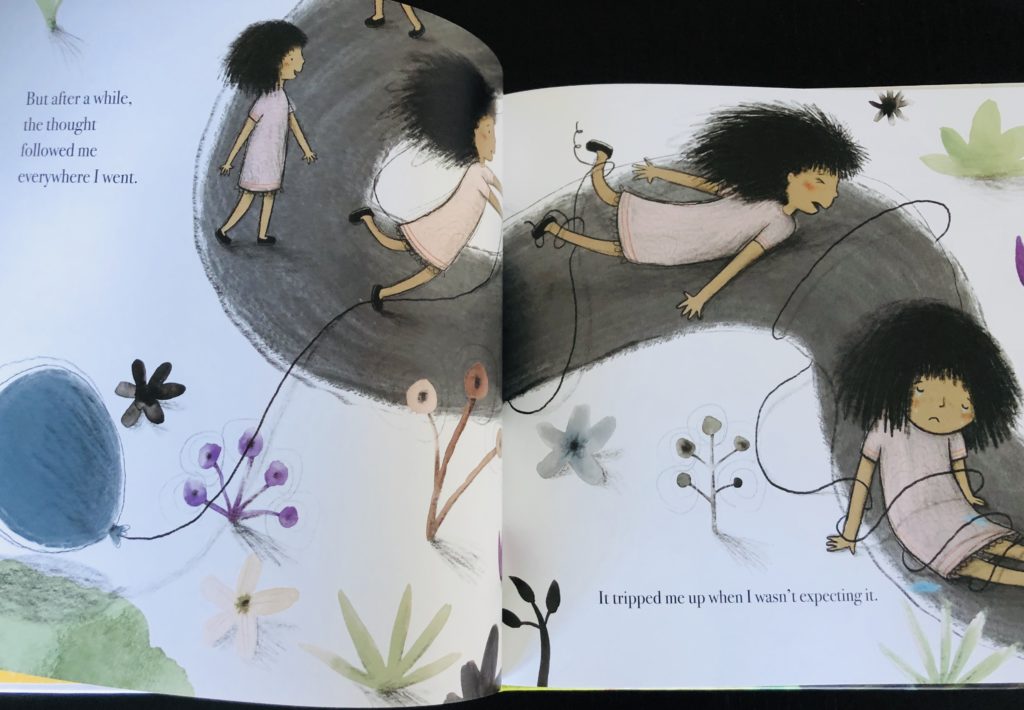 It is monumental how author Bonnie Clark highlights the importance of emotional awareness and psychology in children. Children—and adults—are a combination of biological, psychological and spiritual beings. 
Biological- Neurological chemicals, connections and hormones. 
Psychological- mental framework, automatic thoughts, shaped perspectives. 
Spiritual- belief system, intercession, living by the spirit. 
Mental health advocacy is immensely important in order to understand and treat depression, anxiety, and trauma.
Catching Thoughts helps children cope and identify their emotional triggers for anxious thoughts or feelings. It's such a great tool that opens the lines of communication. As parents, caregivers, teachers, educators and anyone who has a little soul in their care—it's our job to help children navigate through positive mental mapping of emotional/mental health.
This book is my memoir. I hope that it will be comfort and encouragement to kids, parents, teachers and educators everywhere.

Bonnie Clark on Catching Thoughts